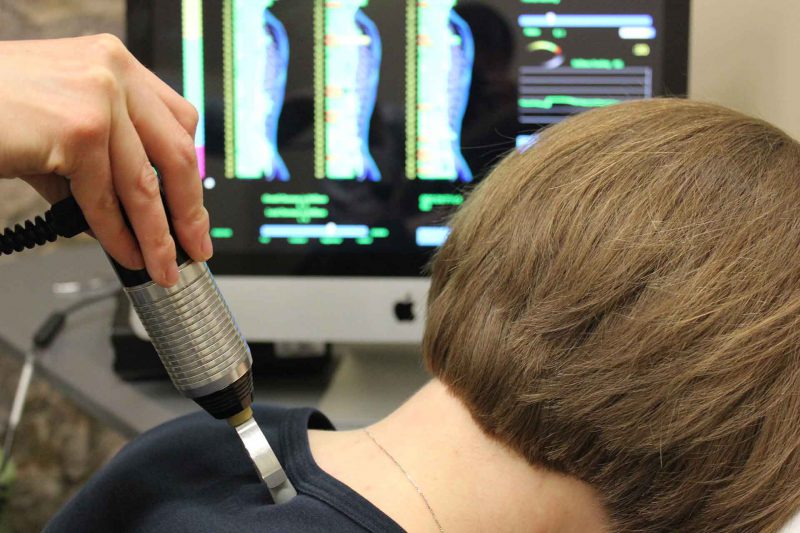 The PulStar is a chiropractic instrument that merges computer technology with spinal motion analyses and adjusting. It is made up of a handheld impulse head, which is connected to a computer, and proprietary PulStar software.
A gentle impulse is applied to each segment of your spine to analyze spinal motion. The impulse head records the resultant spinal motion.

A bar graph indicating areas of normal and abnormal spinal motion is generated.

Gentle and precise impulses are applied to your spine to restore normal motion.

Each segment of your spine is re-analyzed to verify spinal motion has normalized.
What conditions is it effective for?
The PulStar's gentle precision impulses are ideally suited to treat the following conditions:
Back pain
Neck pain
Headaches
Joint pain and related conditions
Repetitive strain-related conditions
Our PulStar is proven in helping our patients reduce or eliminate pain. We invite you to book an appointment today!