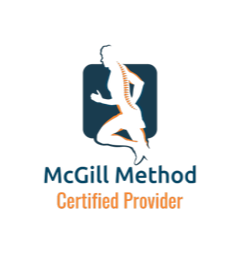 The McGill Method
The McGill Method is a non-invasive, evidence-based approach to successfully relieve back pain.
Many people, after having failed all other forms of treatment for their low back pain, have found success and had their lives transformed with the McGill Method. This occurs even with the most challenging and chronic cases. So even if you have had your low back pain for years, your case isn't hopeless.
Dr. Jared Wilbrink
Dr. Jared Wilbrink is a chiropractor and McGill Method Certified Practitioner who specializes in spinal complaints, especially low back pain. He received his clinical training at the Canadian Memorial Chiropractic College (CMCC) in Toronto, graduating with the highest distinction and with clinic honours.
He has helped many people find relief from their back pain.